General Business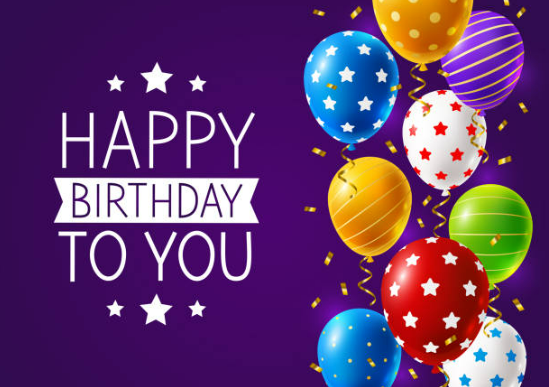 Happy Birthday to the following who have celebrated their birthday since our last newsletter:
Philippa Maher, Miss Sly, Sapphira James
P&F & Canteen News
P&F Easter Raffle
We are asking for some delicious treats to fill our Easter Hampers! Donations of Easter treats, toys or craft can be left at the front office. Raffle tickets are attached to this weeks newsletter. If you need more tickets please ask Donna.
All money and any unsold tickets need to be return by Monday 3rd April.
The Easter raffle will be drawn on the 5th April following our Easter Hat Parade.
Canteen
Thank you to those who have volunteered and assisted in getting our Canteen back up and running.
We still have a few gaps in our Term 2 roster if you are interested in volunteering please speak to Donna.
Term 1 Roster is shown below.
We are now registered to accept the NSW Back to School Vouchers. These can be redeemed for school uniforms and also school camps.
Vouchers are valid until 30 Jun 2023.
Apply for your vouchers through Service NSW.
Upcoming Term 1 Events:
Friday 17th March - Wear Green for St Patrick's Day (Gold Coin Donation)
Monday 20th March- St Joseph's Day Evans Head
Tuesday 21st March - P&F Meeting 2:30pm
Wednesday 29th March - Dental Visit Kinder/Yr 2/Yr 4
Thursday 30th March - Cross Country
Wednesday 5th April - Easter Hat Parade
Thursday 6th April - End of Term 1
Mission News
Jesus reveals himself to the Samaritan woman at the well.
This Sunday and the next two Sundays, we break from reading the Gospel of Matthew to read from John's Gospel. The Gospel of John is the only Gospel not assigned to a particular liturgical year. Instead, readings from John's Gospel are interspersed throughout our three-year liturgical cycle.
https://www.loyolapress.com/catholic-resources/liturgical-year/sunday-connection/third-sunday-of-lent-cycle-a-sunday-connection/
Reconciliation
Last Friday Saoirse, Philippa and Paige completed their next Sacrament of Initiation on their journey towards receiving the Eucharist.
They participated in the Sacrament of Reconciliation with grace and reverence and we congratulate them on this next phase in their journey.
Incitare
Incitāre means to stir up, incite, urge, spur, egg on. This one day retreat using various group processes and student led discussion was attended this year by Ellie and Ruby. They experienced faith nurturing activities and skilling for being faith leaders to bring back to share with the rest of the students at St Joseph's.
Ellie and I were picked to go to Incitare. Mrs Dawson took Ellie and I to Tullera hall. We got settled in and the lady in charge introduced herself and her story, and then we got into little groups and introduced ourselves. After we got a journal and we wrote what are some christian actions that we can do in life . Then we played a game, we had to stand up and walk around the hall. It was a bit like scissor paper rock but life sized. Then it was the 1st break. After the break we went inside and watched a video and found that the theme of the day was courage. We did more activities and another game and then we went out for, second break. After the break we prepared a liturgy and shared that as a group.
By Ruby Charters and Ellie Powell
Save the Date
St Joseph's Day Monday March 20th, Evans Head
(Please pack swimming gear and lunch for the day)
Sports News
Save the Date
Cross Country Thursday 30th March, Starting at 1pm.
We welcome everyone to attend our Cross Country Afternoon, we will have a BBQ lunch followed by the races.
Student Awards Week 5
Kinder - Kelsi Rayner, sharing her mathematical learning during Walker Learning Tasks.
Stage 1 - Casey Magee, trying your hardest.
Stage 1 - Indie Verrall, being a great helper.
Stage 2-Saoirse Magee, pushing herself to grow in all areas of the curriculum.
Stage 2- Tahlia Bryant, great growth and attitude to Mathematics Learning.
Stage 3- Joeisha Williams, a positive attitude to all classroom activities.
Stage 3- Jaya Bryant, great work in maths (multiplication) and art.
Principals Award- Macen Hickling, wonderful learning choices.
From Our Principal - Mr Brendan Moloney
Dear Families,
Next week I will undertake my contract appraisal which takes place in the fifth year of a principal ship, yes this is now my sixth year in Coraki!
You would have received a link to complete a survey which helps provide feedback to the appraisal panel and ultimately to me. The survey is also completed by school staff. Monday will see the opportunity for staff and parents to meet with the panel and provide feedback directly to it. Those wishing to meet with the panel will have been able to indicate this as part of the survey. Thank you to all those who have taken the time to provide feedback for this appraisal, I look forward to receiving the feedback as part of my appraisal report.
School Review and Improvement
Following on from our school review last year we have been busy analysing the data and feedback to identify our priorities for the next three years and then our goals for 2023. These plans are now ready for approval from our support team from the office. I have had added below our goals for 2023 for your reference and would like to ourline our focus on school attendance which is such an important aspect of school life.
These goals have been identified based on the analysis of our school review data and as a school team. More information about these goals and how we look to achieve them will be provided later.
In regard to our attendance goal (Pastroral Care), this has been selected as our data shows attendance rates that are below the standard, this is not for all children but looking at our data from a whole school perspective. The following shows our percentage attendance data for 2021 and 2022, we also understand that these years have seen exceptional circumstances that will have impacted the data.
2021 average attendance 82.5% 2022 average attendance 74.08%
As you are aware it is a requirement for school aged children to attend school on a regular basis. The Catholic Schools Office Policy on attendance, defines attendance concern as follows:
1.1 Attendance concern means the following:
Less than 95% attendance or;
3 consecutive days of unapproved leave; or
Any 5 days of unapproved leave or any other pattern observed (such as regular Mondays and Fridays away or habitual partial non-attendance).
Our aim is to work with you to improve our attendance data and ensure that our students have regular school attendance to support their continued learning. We look forward to working with you as we focus on improving our attendance data.
School Mural
Our school mural is progressing nicely, I am sure that you have all noticed how fantastic it is looking. It is almost time for our hand prints to be added as the next step in its completion. Keep an eye on its progress. We thank Aunty Vanessa for her vision and creativity in designing and completing this artwork.
God Bless,
Brendan Moloney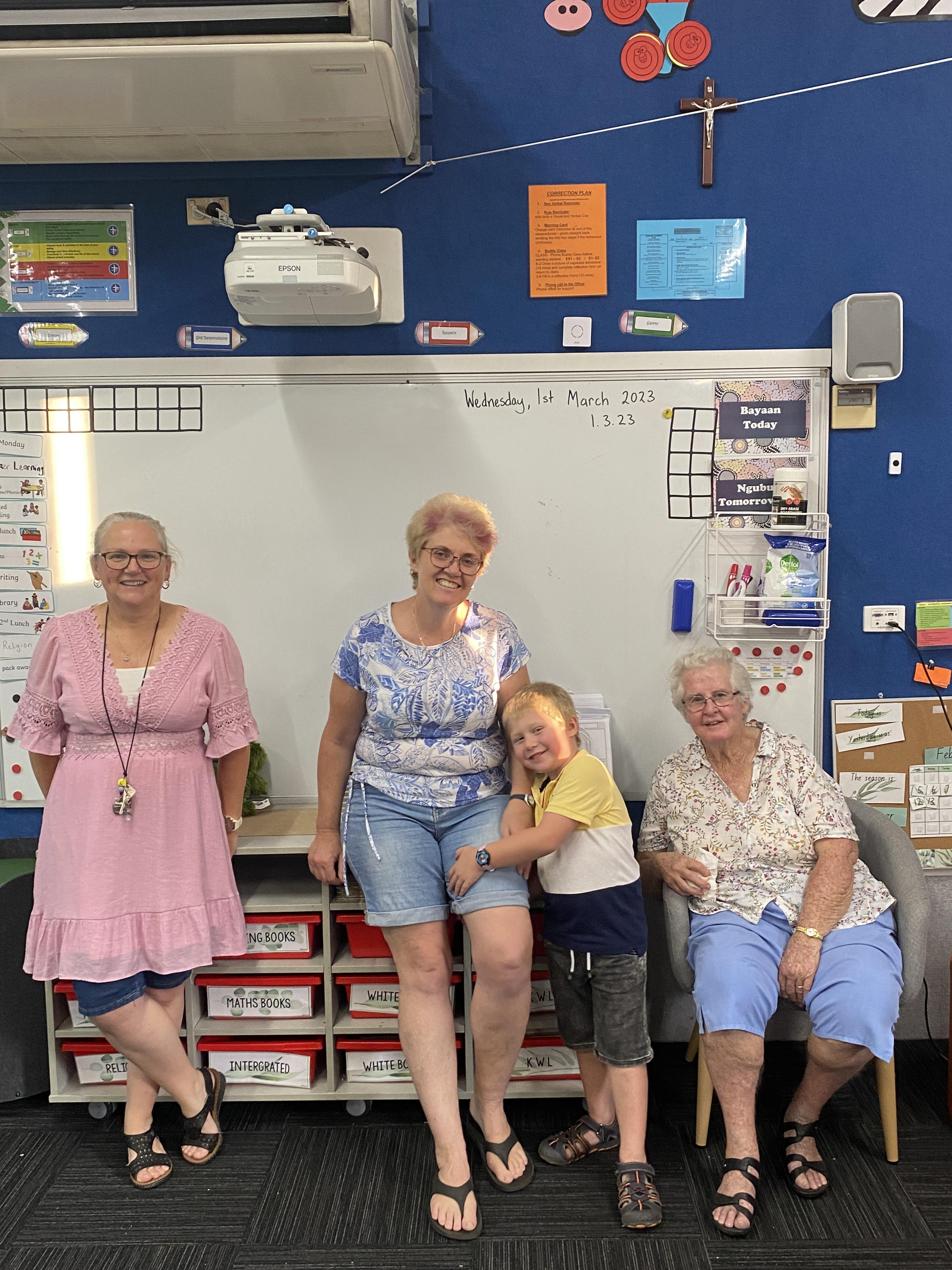 Welcome BBQ 2023
Thank you to all who were able to attend our 2023 Welcome BBQ.
General Business
NSW Back to School Vouchers
We are now registered to accept the NSW Back to School Vouchers.
These can be redeemed for school uniforms and also school camps.
Vouchers are valid until 30 Jun 2023.
Apply for your vouchers through Service NSW.
Upcoming Term 1 Events:
Wednesday 1st March - Welcome BBQ 5:30pm
Thursday 2nd March - Rugby Gala Day, Evans Head
Wednesday 8th March - Soccer Gala Day, Casino
Monday 20th March- St Joseph's Day Evans Head
Thursday 30th March - Cross Country
Thursday 6th April - End of Term 1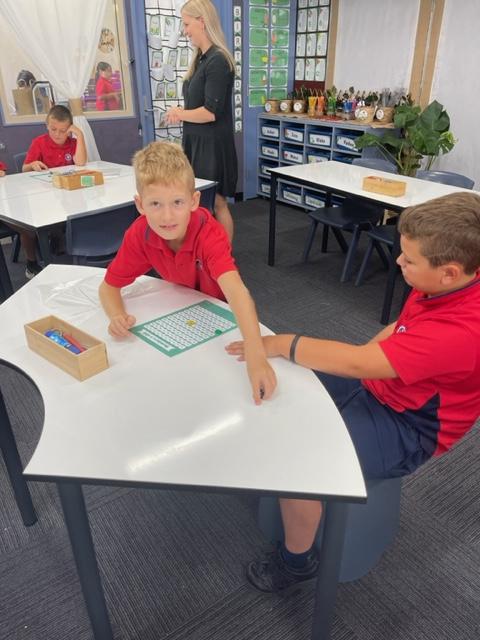 Hi, my name is Cassandra Finucane, and I will be supporting the school as the Social Futures Family Connect program worker. I have experience in both case management and disability service management and am a mother of three boys.
I'm here to support you and your family. I will listen with compassion and partner with you to identify any challenges you are living with. Together we will look at what support is needed to make positive change in your lives.
I can assist families in a wide range of areas including NDIS, parenting, Flood recovery, employment, Centrelink, housing, anxiety and mental health support, counselling, family violence and addiction services. I am strongly committed to our region and believe in the value of healthy, well supported, and connected families and communities. I encourage any of our parents/carers to contact me if they would like more information about the help and support, I can provide. I'm looking forward meeting and working with you and the Catholic School System.
With thanks
Cass
Sports News
Congratulations to Charlie, Paige, Saoirse & Pip for representing the school at the zone swimming carnival.
Notes have gone home for the upcoming Gala Days.
Thursday 2nd March - Rugby Union
Wednesday 8th March - Soccer
If you would like to participate in these events, please return your notes.
Student Awards Week 3
Kinder - Airies Edge-Ford, Rayan Mabood, Kelsi Rayner, AJ Skinner, Leo Verrall, an excellent start to kinder.
Stage 1 - Jakob Brammah, a great start to the year.
Stage 1 - Lindsay Williams, a great start at St Joseph's
Stage 2-Isabelle Rose, demonstrating focus and enthusiasm in all learning tasks.
Stage 2-Katie Eastwood, showing confidence in her Mathematics ability and wanting to be challenged with Maths tasks.
Stage 3-Angel O'Rourke, accepting her role as a school leader with positivity and demonstrating a high level of responsibility.
Stage 3-Baylee Chamberlain, for his effort and positive attitude towards Stage 3 learning.
Principals Award- Ruby Charters, her wonderful leadership.
From Our Principal - Mr Brendan Moloney
Dear Families,
Have you ever thought of Lent as a yearly second chance? Each year the Church gives us six weeks to take a long, loving look at our lives to see if our values and priorities are in line with God's desires for us. Since most of us find that we've wandered from God's path, Lent becomes that second chance, or do-over, to "return to God with our whole heart." We pray that this Lent we reflect on our lives and strive to become better in our relationships with others.
School Vision and Mission
Last year as part of our School Review and Improvement journey we reviewed our Mission and Vision statements. These will be provided in our newsletter for families to review, we encourage any feedback on these statements to be provided to the school office for our reflection. We will then be able to finalise these statements.
School Mural
We are very excited that Aunty Vanessa has started our school mural, the Cross looks fantastic and the rest of the work is coming along nicely. This is going to be an eye catching mural that will incorporate hand prints from our staff and students and tell the story of Kurrachee (Coraki), meeting of the waters.
P&F AGM
On Monday we held our P&F AGM, thank you to all those who were able to attend. The main focus of our AGM is to acknowledge the work of our 2022 executive and nominate our 2023 executive. We thank all those who continue to support the initiatives of our P&F which ultimately support our students and our wish for them to be be provided every opportunity for learning.
Congratulations to our 2023 executive, we look forward to their contribution to our school communkity in the year ahead.
President – Nicole Oldham
Vice President – Cherie Verrall
Secretary – Mary-Jane Maher
Treasurer – Laura Youman
Assistant Treasurer/Secretary – Bianca Mavir
Canteen Coordinator – Kirralee Rose
Fundraising – P&F members
Welcome BBQ
Our Welcome BBQ will be held on Wednesday the 1st March at 5.30pm. We will be providing a sausage sizzle and the opportunity to come together as a school community and catch up. We will also provide the chance for you to catch up with your child/rens class teacher as they will give you information on classroom routines and expectations. If you have questions this will also be a wonderful opportunity to ask them.
St Joseph's Church Centenary
Congratulations to all involved in making our St Joseph's Church Centenary such as success. The Church was packed with around 175 people who had travelled far and wide for the celebrations. Our P&F did a brilliant job in providing a wonderful morning tea and worked so beautifully, like a well oiled machine. Some of the feedback we have received is as follows:
Hi Brendan & St Joeys staff,
I just wanted to say the witness value that you all exhibited yesterday at the Centenary celebration was wonderful. You were such wonderful hosts to all the visitors who came yesterday. We know how busy schools and teachers are so, thank you!
Coraki holds a special place in my heart. My Dad was born and raised there (with his 7 siblings and many cousins) and went to school at Joeys. He celebrated all his sacraments in the parish as well as him and my Mum getting married in the church as well.
I also got to see the paver I bought for him. The garden space looks amazing. I particularly love the sandstone pavers that made the cross in the middle.
Dear Brendan Moloney
I am writing to congratulate you on the role school staff and friends played in ensuring last week's celebration was a success. It was pleasing to see so many people from the local community and far flung places gather to celebrate history and the future through participation in the Mass.
Regards
Frank

Dear All at St Joseph's Coraki,
Thank you for all you did in preparing for what was a memorable and happy day at Coraki yesterday. Congratulations to each of you; your welcome and hospitality was typical of the great people of Coraki, food delicious, as is customary and the setting was ideal.
Unfortunately, my brother and I forgot to look at the pavers – we hope to do that when I am in the area again, if that will be possible.
May all go well as you move through 2023.
With my sincere appreciation,
Maureen
Maureen McDermott rsj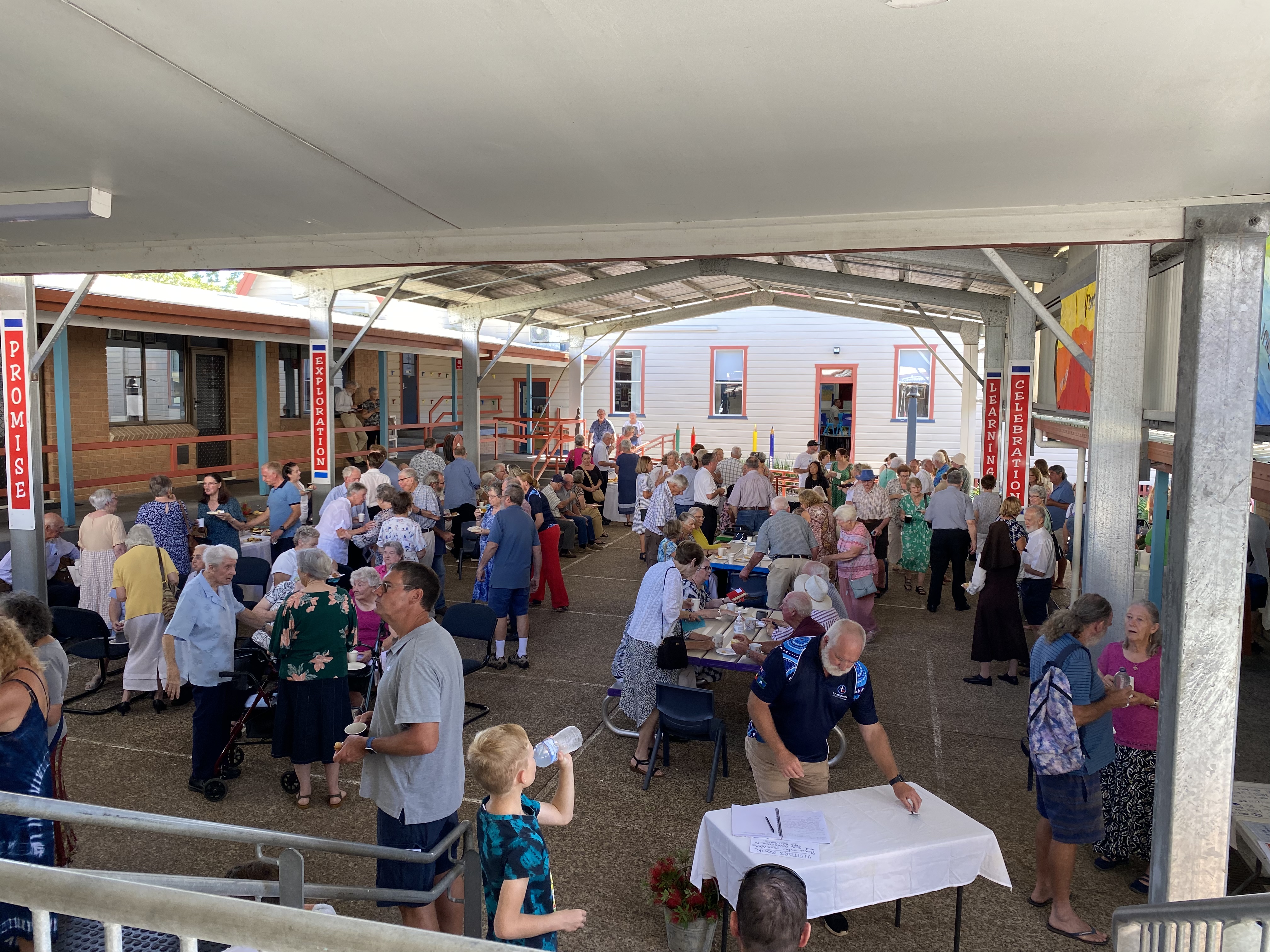 God Bless,
Brendan Moloney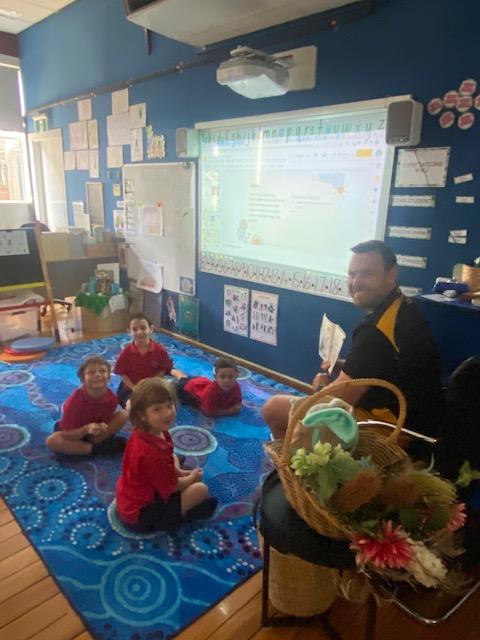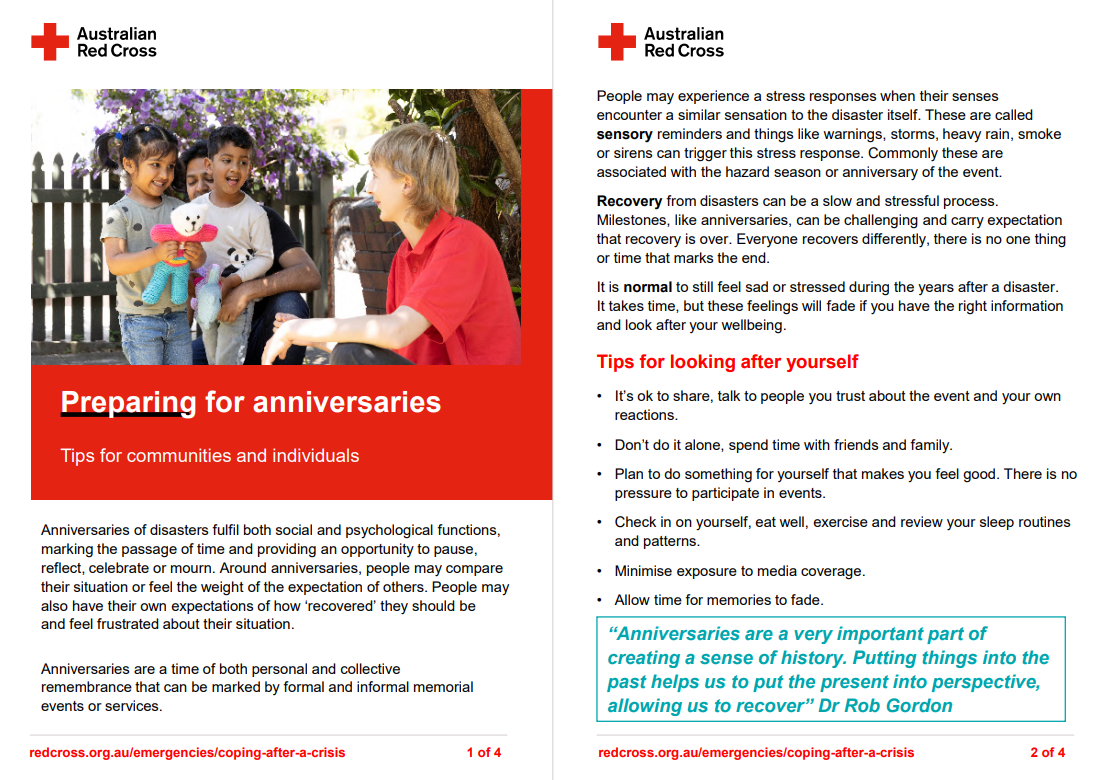 Mission News
This week we celebrated Ash Wednesday, the first day of the liturgical season of Lent. In this season, we prepare ourselves to celebrate the high point of our Christian life, Easter. Each year, the readings for Ash Wednesday are the same. They call us to a change of heart and teach us about the traditional Lenten practices of prayer, fasting, and almsgiving. These disciplines are to be part of the Christian life during every season, but during the season of Lent, we renew our commitment to them.
Laxmi's story
After losing her father at a young age, Laxmi was at risk of falling further into extreme poverty. But with the support of our partner Caritas Nepal, Laxmi joined a child's club, became a leader in her school and is now a mentor to other girls in her village.
Project Compassion
Again this year our school will be supporting Caritas through the Project Compassion Campaign to raise money for those living in poverty. We understand that many families are in a recovery phase and may not be able to support this cause financially. We will also be working with the children to develop a greater understanding of what they can do for others through activities such as prayer and fasting.
Pancake Tuesday
Thank you for supporting pancake Tuesday, Thank you to those who donated pancakes, jam & cream.
We raised $53 for project compassion.
Save the Date
First Reconciliation Friday March 3rd- 10am
St Joseph's Day Monday March 20th
Return to School 2023
Wednesday 1st Feburary all students start the 2023 School year.
MAI & Kindergarten's Best Start Assessments will be taking place on Monday 30th & Tuesday 31st January 2023.
Please book your MAI time slots via the Compass App, under 'Conferences'.
Library News
Thankyou for taking the time to return library books over the last week, I know it is a busy time of the year!
I again would like to thank Therese for all of her book covering, she is truly gifted where as I am not! Therese has promised to help again next year, so we are very fortunate!
Wishing you all a wonderful Christmas holiday and a very Happy and Safe 2023!
Mrs Verrall
If you are able to assist with canteen for 2023 please see Donna to be added onto the roster.
From our Principal, Mr Moloney
Dear Families,
What a year we have had, you have shown so much strength to work through the challenges that have presented themselves this year, you are truly amazing. I pray that each and every one of you have a very special Christmas and enjoy the time with family and friends. From all of us at St Joseph's we wish you a Merry Christmas and a Happy New Year! We look forward to much excitement to the promise of a new school year and continuing our learning journey together.
Restoration Works
It is fantastic that we now have the student toilets completed and back to normal use. Things are also on track to have the staff toilets and canteen completed by the beginning of the new school year. This will mean that all the building restoration works are completed. We thank D J Construction who came on board after issues with our previous restoration team to get the job done.
This means that the remaining work is to complete the landscaping. The sandpit will be completed for the beginning of the new school year along with artificial turf, the rest of the playground works will also be hopefully close the completion.
Parish Centenary Celebrations
Next year will see our Parish celebrate its centenary. The date for the celebration has been set for the 12th February. Please keep this date in your diary as we would love as many to be able to join us for this special celebration as possible. We will also be looking for helpers to support with morning tea which is being organised by our P&F. More details will be provided early next year.
God Bless,
Brendan Moloney
Year 6 Class of 2022
Prev
Showing images
1 - 8
of 9
Next
Year 6 Community Gardens
Year 6 Fun Day
End of Year Fun Day
Canteen News
We have had word that the new canteen cabinetry will be installed in Week 10.
This will mean that the last Canteen for 2022 will be Wednesday 7th December.
We are still in search of canteen volunteers for 2023, please let the school office know if you are able to help out.
P&F News
P&F will be holding a Christmas Raffle, raffle tickets will be sold on the night of our Christmas Celebrations, Thursday 8th December.
Soft drinks will also be available to purchase on the night.
Upcoming Events:
Friday 2nd Dec -Last Junior Joeys for 2022
Thursday 8th Dec - Christmas Celebrations 5:45pm
Friday 9th Dec - End of Year Mass 10:00am, followed by End of Year Fun Day Activities
Monday 12th Dec - Year 6 Graduation Mass 5:30pm
Wednesday 14th Dec - Year 6 Fun Day
Thursday 15th Dec - Last Day for Students
Wednesday 1st February - All Students Start School for 2023
Mission News
ADVENT
On Monday Stage 2 led the first advent Liturgy for the year. We lit the candle representing Hope and prayed for Hope in our hearts and lives during this season of Advent. Below is an excerpt from the Liturgy that I invite you to pray with your families.
The Advent wreath is a symbol of growth and of life. The circle of the candle reminds us that God's love for us has no beginning and no end. The candles remind us of Jesus - the light of the world and a guide for us to follow. There are four candles, each representing the four Sundays of Advent - a candle for HOPE, PEACE, LOVE and JOY.
Our next Advent Liturgy and Candle lighting for the Candle of Peace will be held at 11am on Monday
Sacraments 2023
March 3rd– Reconciliation (for the children who were Confirmed in 2022)
June 26– Confirmation for children who have been Baptised and are in Year 3
Term 3 – First Eucharist for the children who have been Confirmed and made their First Reconciliation.
Odd Sock Day
Last Friday we held "Odd Sock" Day which we were able to raise $200 for St Joseph's School in Eugowra.
Stage 3 Camp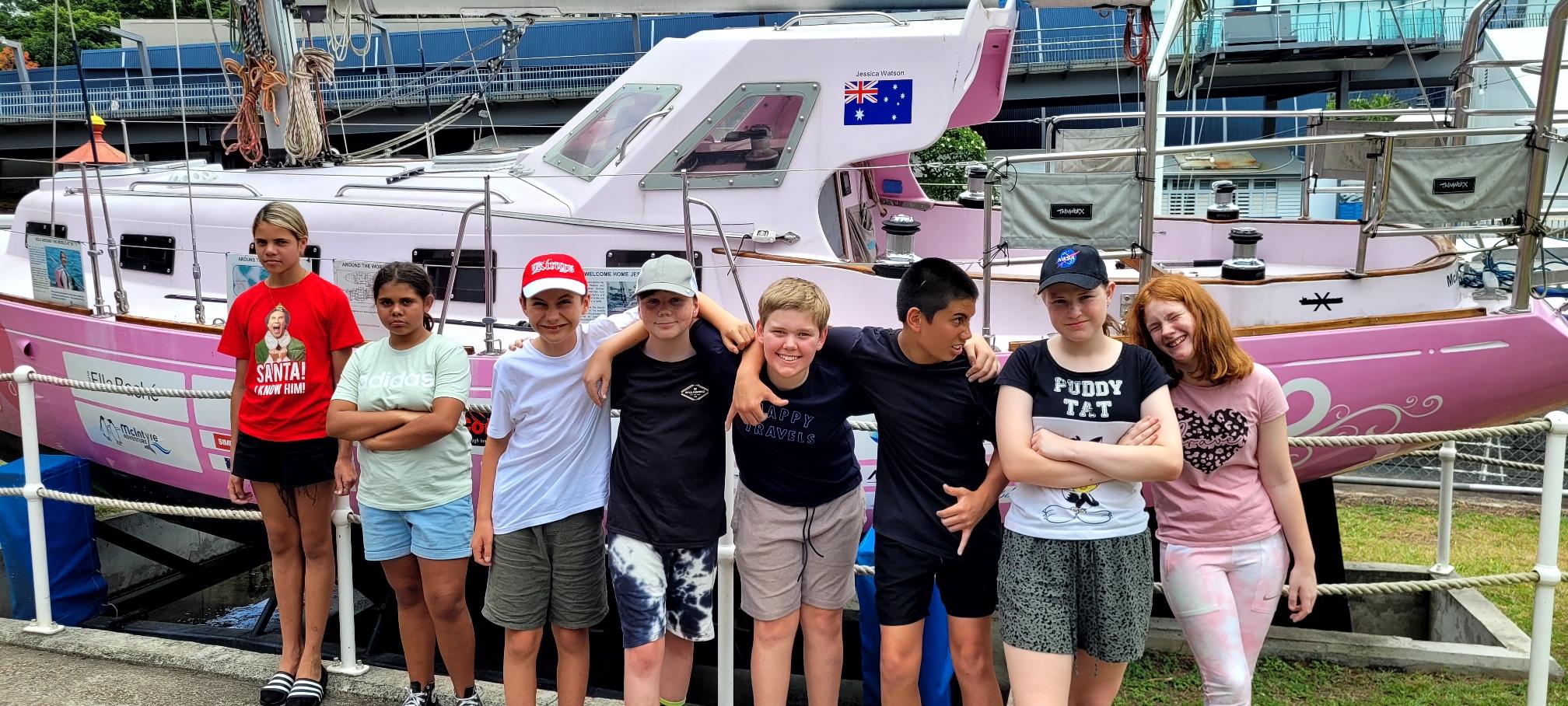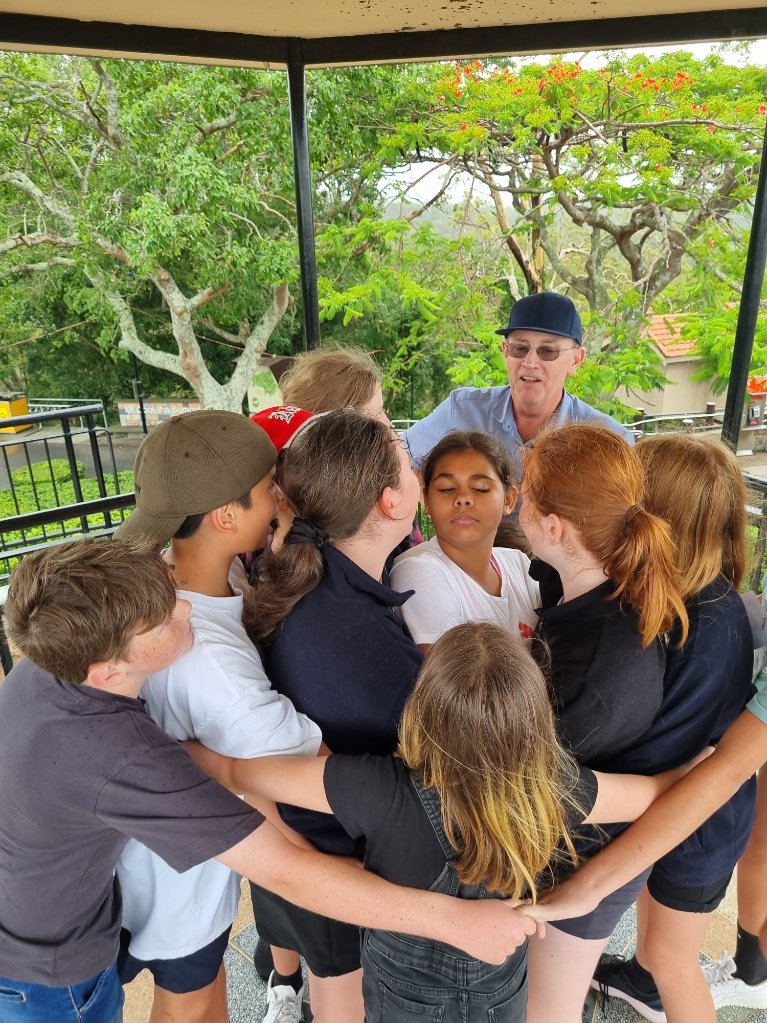 Prev
Showing images
1 - 8
of 12
Next
Happy Birthday to the following who have celebrated their birthday since our last newsletter
Mr O'Brien, Chloe Carbery
Intensive Swimming Week