23rd February, Week 4, Term 1
From Our Principal - Mr Brendan Moloney
Dear Families,
Have you ever thought of Lent as a yearly second chance? Each year the Church gives us six weeks to take a long, loving look at our lives to see if our values and priorities are in line with God's desires for us. Since most of us find that we've wandered from God's path, Lent becomes that second chance, or do-over, to "return to God with our whole heart." We pray that this Lent we reflect on our lives and strive to become better in our relationships with others.
School Vision and Mission
Last year as part of our School Review and Improvement journey we reviewed our Mission and Vision statements. These will be provided in our newsletter for families to review, we encourage any feedback on these statements to be provided to the school office for our reflection. We will then be able to finalise these statements.
School Mural
We are very excited that Aunty Vanessa has started our school mural, the Cross looks fantastic and the rest of the work is coming along nicely. This is going to be an eye catching mural that will incorporate hand prints from our staff and students and tell the story of Kurrachee (Coraki), meeting of the waters.
P&F AGM
On Monday we held our P&F AGM, thank you to all those who were able to attend. The main focus of our AGM is to acknowledge the work of our 2022 executive and nominate our 2023 executive. We thank all those who continue to support the initiatives of our P&F which ultimately support our students and our wish for them to be be provided every opportunity for learning.
Congratulations to our 2023 executive, we look forward to their contribution to our school communkity in the year ahead.
President – Nicole Oldham
Vice President – Cherie Verrall
Secretary – Mary-Jane Maher
Treasurer – Laura Youman
Assistant Treasurer/Secretary – Bianca Mavir
Canteen Coordinator – Kirralee Rose
Fundraising – P&F members
Welcome BBQ
Our Welcome BBQ will be held on Wednesday the 1st March at 5.30pm. We will be providing a sausage sizzle and the opportunity to come together as a school community and catch up. We will also provide the chance for you to catch up with your child/rens class teacher as they will give you information on classroom routines and expectations. If you have questions this will also be a wonderful opportunity to ask them.
St Joseph's Church Centenary
Congratulations to all involved in making our St Joseph's Church Centenary such as success. The Church was packed with around 175 people who had travelled far and wide for the celebrations. Our P&F did a brilliant job in providing a wonderful morning tea and worked so beautifully, like a well oiled machine. Some of the feedback we have received is as follows:
Hi Brendan & St Joeys staff,
I just wanted to say the witness value that you all exhibited yesterday at the Centenary celebration was wonderful. You were such wonderful hosts to all the visitors who came yesterday. We know how busy schools and teachers are so, thank you!
Coraki holds a special place in my heart. My Dad was born and raised there (with his 7 siblings and many cousins) and went to school at Joeys. He celebrated all his sacraments in the parish as well as him and my Mum getting married in the church as well.
I also got to see the paver I bought for him. The garden space looks amazing. I particularly love the sandstone pavers that made the cross in the middle.
Dear Brendan Moloney
I am writing to congratulate you on the role school staff and friends played in ensuring last week's celebration was a success. It was pleasing to see so many people from the local community and far flung places gather to celebrate history and the future through participation in the Mass.
Regards
Frank

Dear All at St Joseph's Coraki,
Thank you for all you did in preparing for what was a memorable and happy day at Coraki yesterday. Congratulations to each of you; your welcome and hospitality was typical of the great people of Coraki, food delicious, as is customary and the setting was ideal.
Unfortunately, my brother and I forgot to look at the pavers – we hope to do that when I am in the area again, if that will be possible.
May all go well as you move through 2023.
With my sincere appreciation,
Maureen
Maureen McDermott rsj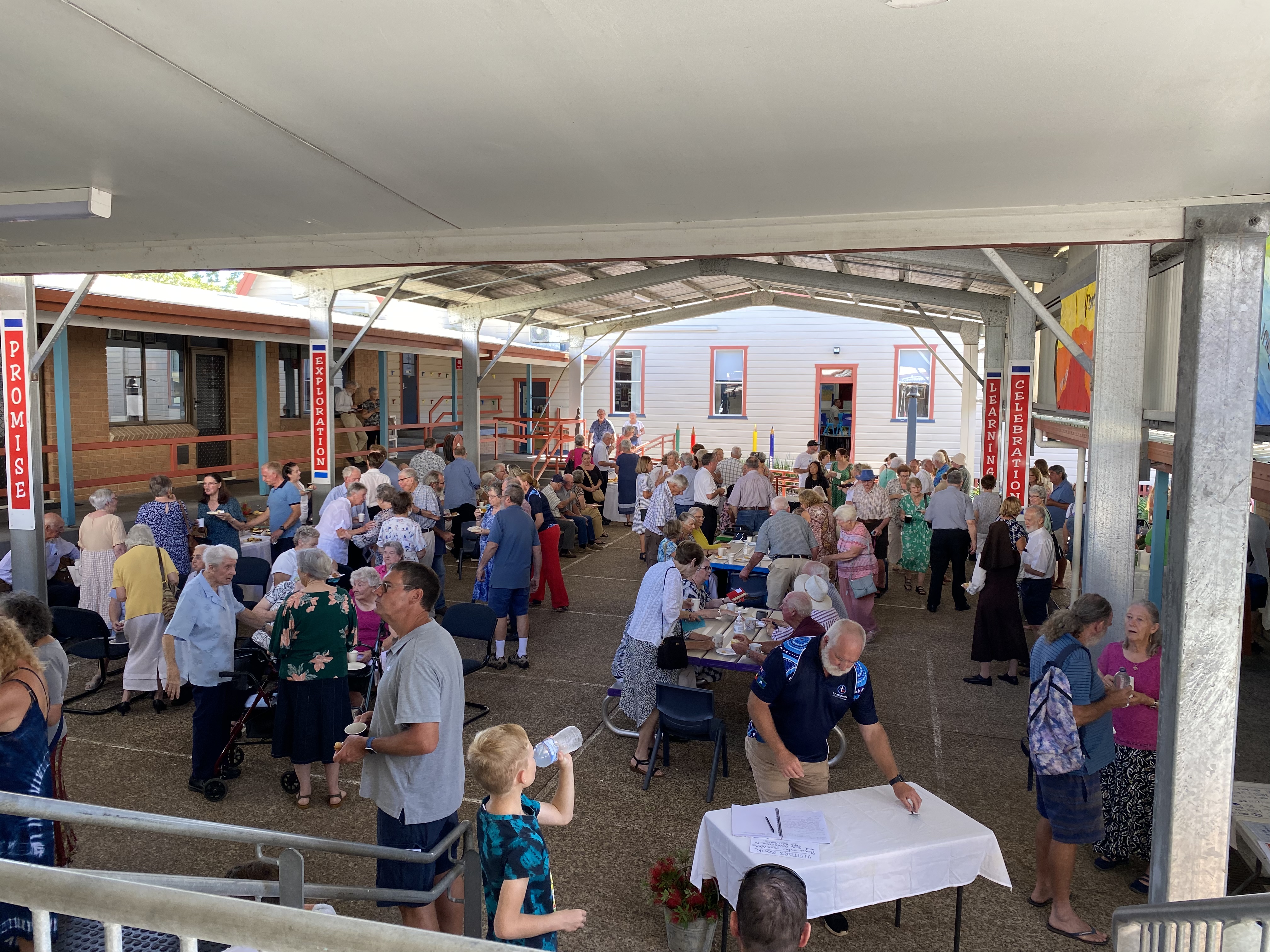 God Bless,
Brendan Moloney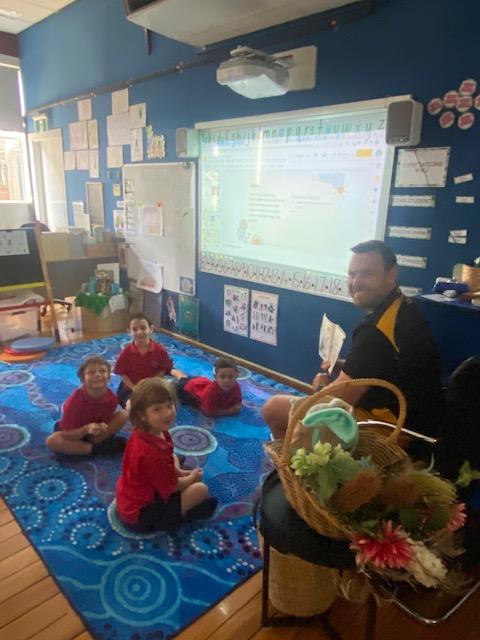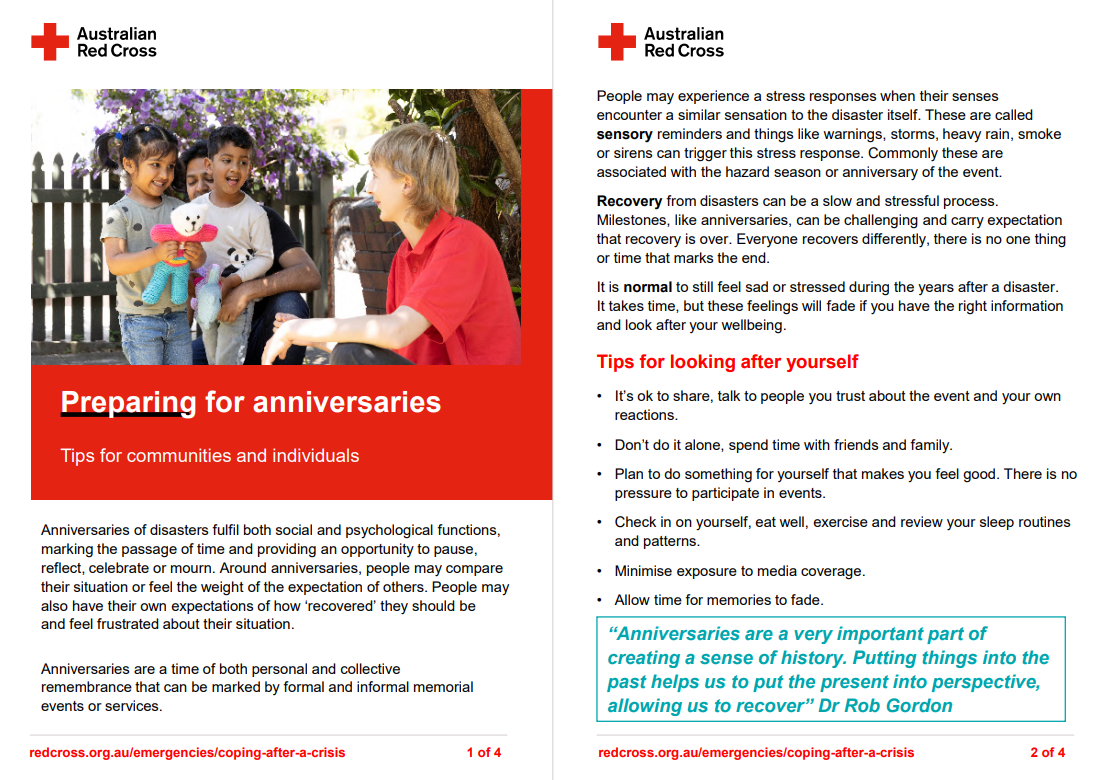 Student Awards Week 3
Kinder - Airies Edge-Ford, Rayan Mabood, Kelsi Rayner, AJ Skinner, Leo Verrall, an excellent start to kinder.
Stage 1 - Jakob Brammah, a great start to the year.
Stage 1 - Lindsay Williams, a great start at St Joseph's
Stage 2-Isabelle Rose, demonstrating focus and enthusiasm in all learning tasks.
Stage 2-Katie Eastwood, showing confidence in her Mathematics ability and wanting to be challenged with Maths tasks.
Stage 3-Angel O'Rourke, accepting her role as a school leader with positivity and demonstrating a high level of responsibility.
Stage 3-Baylee Chamberlain, for his effort and positive attitude towards Stage 3 learning.
Principals Award- Ruby Charters, her wonderful leadership.
Mission News
This week we celebrated Ash Wednesday, the first day of the liturgical season of Lent. In this season, we prepare ourselves to celebrate the high point of our Christian life, Easter. Each year, the readings for Ash Wednesday are the same. They call us to a change of heart and teach us about the traditional Lenten practices of prayer, fasting, and almsgiving. These disciplines are to be part of the Christian life during every season, but during the season of Lent, we renew our commitment to them.
Laxmi's story
After losing her father at a young age, Laxmi was at risk of falling further into extreme poverty. But with the support of our partner Caritas Nepal, Laxmi joined a child's club, became a leader in her school and is now a mentor to other girls in her village.
Project Compassion
Again this year our school will be supporting Caritas through the Project Compassion Campaign to raise money for those living in poverty. We understand that many families are in a recovery phase and may not be able to support this cause financially. We will also be working with the children to develop a greater understanding of what they can do for others through activities such as prayer and fasting.
Pancake Tuesday
Thank you for supporting pancake Tuesday, Thank you to those who donated pancakes, jam & cream.
We raised $53 for project compassion.
Save the Date
First Reconciliation Friday March 3rd- 10am
St Joseph's Day Monday March 20th
Sports News
Congratulations to Charlie, Paige, Saoirse & Pip for representing the school at the zone swimming carnival.
Notes have gone home for the upcoming Gala Days.
Thursday 2nd March - Rugby Union
Wednesday 8th March - Soccer
If you would like to participate in these events, please return your notes.
General Business
NSW Back to School Vouchers
We are now registered to accept the NSW Back to School Vouchers.
These can be redeemed for school uniforms and also school camps.
Vouchers are valid until 30 Jun 2023.
Apply for your vouchers through Service NSW.
Upcoming Term 1 Events:
Wednesday 1st March - Welcome BBQ 5:30pm
Thursday 2nd March - Rugby Gala Day, Evans Head
Wednesday 8th March - Soccer Gala Day, Casino
Monday 20th March- St Joseph's Day Evans Head
Thursday 30th March - Cross Country
Thursday 6th April - End of Term 1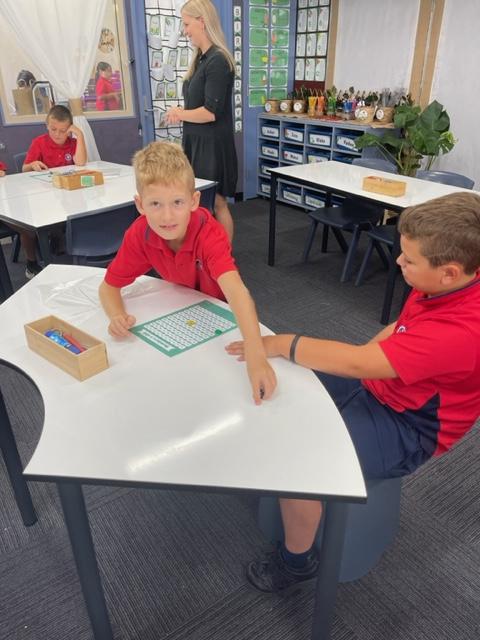 Hi, my name is Cassandra Finucane, and I will be supporting the school as the Social Futures Family Connect program worker. I have experience in both case management and disability service management and am a mother of three boys.
I'm here to support you and your family. I will listen with compassion and partner with you to identify any challenges you are living with. Together we will look at what support is needed to make positive change in your lives.
I can assist families in a wide range of areas including NDIS, parenting, Flood recovery, employment, Centrelink, housing, anxiety and mental health support, counselling, family violence and addiction services. I am strongly committed to our region and believe in the value of healthy, well supported, and connected families and communities. I encourage any of our parents/carers to contact me if they would like more information about the help and support, I can provide. I'm looking forward meeting and working with you and the Catholic School System.
With thanks
Cass